Meaningful data to help you improve your sleep
Sleep is vital to your physical and mental health. But feeling rested isn't just about how much time you spend asleep. Monitoring your vital signs can help you uncover factors affecting your sleep.
Helps you understand what's going on in your body that may be impacting your sleep
A wearable 7-Night Sleep Checkup™ that uses powerful, clinically proven Masimo SET® pulse oximetry to continually monitor three vital signs.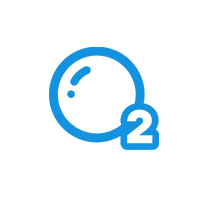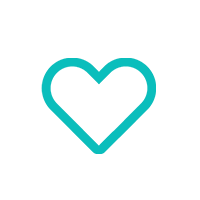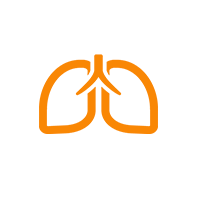 Personalized Insights and Sleep Improvement Tips
Masimo Sleep analyzes your body's vital signs and provides information to help you take steps to improve your sleep.
Nightly Analysis with Sleep Halo Index to help you see if disruptions are occurring
7-Night Checkup Report shows sleep quality trends, so you can see if your actions are having an impact
Sleep Improvement Tips provide suggested actions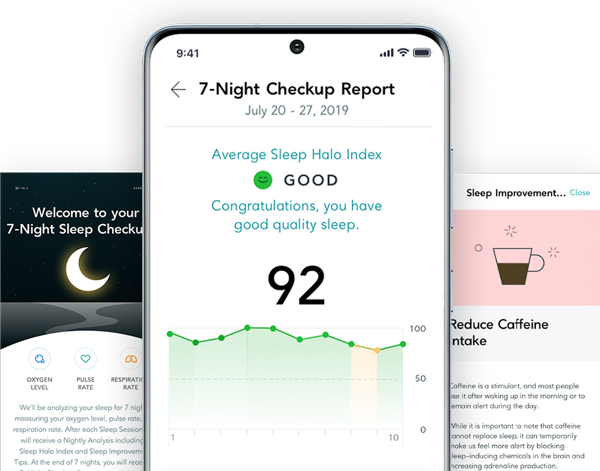 Nighttime monitoring right at your fingertips.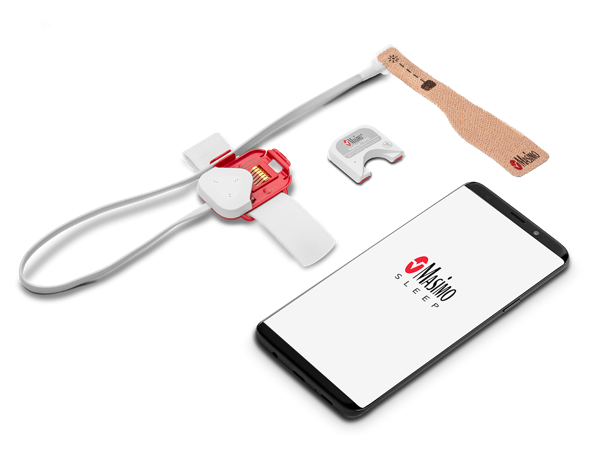 Simple, Powerful Sleep Monitor
Lightweight, comfortable fingertip sensor
Worn while you sleep for seven nights
Clinically proven, hospital-grade technology
Seamlessly sends data to your mobile device via Bluetooth®
Easy-to-use app
Masimo Sleep includes a disposable fingertip sensor intended for seven nights of use,* a reusable chip, and phone app. Replacement disposable sensors will be available soon.
When you're ready for your next 7-Night Sleep Checkup, simply reuse the chip with a new disposable sensor
* Based on 96 hours of sensor battery life. Remove chip between usage.
Insights and Recommendations
Let Masimo Sleep reveal what's happening while you sleep so you can take steps toward meaningful sleep improvement.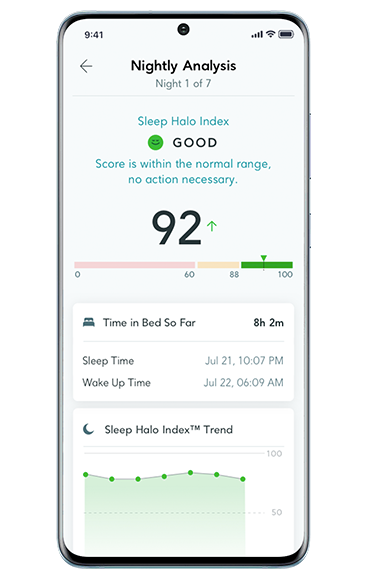 Each night, Masimo Sleep produces a summary of your nightly sleep session, including a report of your vital signs and your Sleep Halo Index.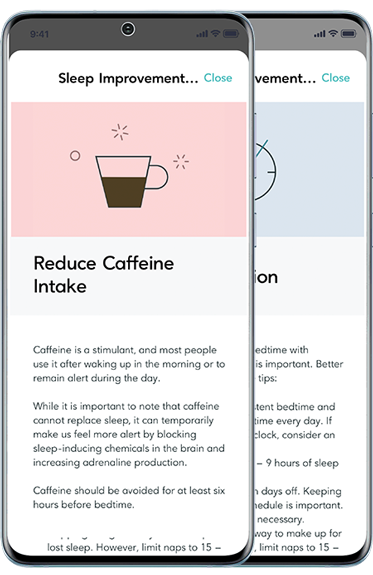 Get tips to improve your sleep, based on your daily questionnaire and Sleep Quality Index.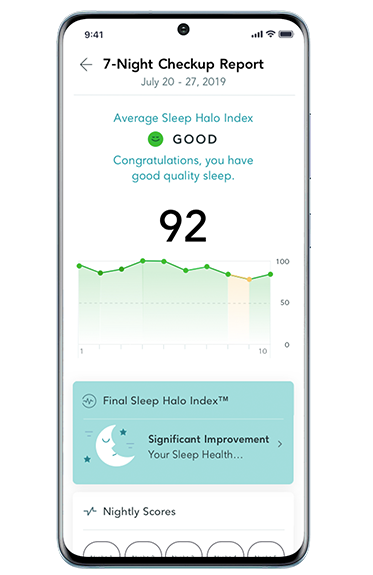 Shows trends and progress over the previous week, to help you understand whether your actions are positively impacting your sleep.
Available for Apple and Android devices
Performance You Can Depend On
Masimo is the leading brand of hospital pulse oximeters1 because Masimo devices provide accurate measurements when other pulse oximeters fail by using revolutionary Signal Extraction Technology® (SET®). Masimo SET® uses five parallel signal processing engines that measure through challenging conditions, including movement and low blood flow. Clinically proven Masimo SET® has been shown in more than 100 independent and objective studies to outperform other pulse oximetry technologies2 and is used to monitor more than 200 million patients a year.1
For general wellness and health applications, including relaxation management.
1 Estimate: Masimo data on file.
2 Clinical study abstracts presented at scientific meetings and peer-reviewed journal articles can be found on our website at http://www.masimo.com.
 
PLCO-004480/PLM-12531D-1120