---
Performance You Can Depend On:
The Masimo SET® Difference
For more than twenty-five years, clinicians have trusted Masimo pulse oximetry to help improve patient outcomes. Before Masimo, pulse oximeters were unreliable, providing inaccurate measurements and frequent false alarms. Masimo revolutionized the industry with the development of Signal Extraction Technology® open paren (SET®)close paren.
SET® differentiates Masimo from other pulse oximetry technology by using advanced signal processing techniques to separate the arterial signal from sources of noise. This key advantage ensures that Masimo SET® delivers truly accurate measurements—even during conditions that prove challenging for conventional technology, such as movement and cold extremities.
For All Skin Pigments
Masimo SET® is reliable for all skin color pigmentations.
Accuracy Anywhere and Everywhere
Masimo SET® provides accurate measurements even in brightly lit environments, such as outdoor sunlight.
SET® Improves Patient Outcomes
Numerous studies have shown that Masimo SET®, combined with clinical oversight, helps clinicians reduce blindness and eye damage (retinopathy of prematurity, or ROP) in neonates,

Reference

3 improves critical congenital heart disease (CCHD) screening in newborns,4 and reduces ICU transfers and rapid response team activations on the hospital general floor.5-7
Superior Sensitivity and Specificity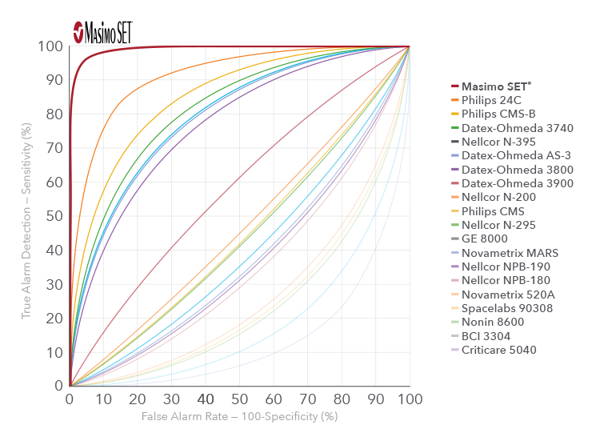 Alarm Reliability When It Matters Most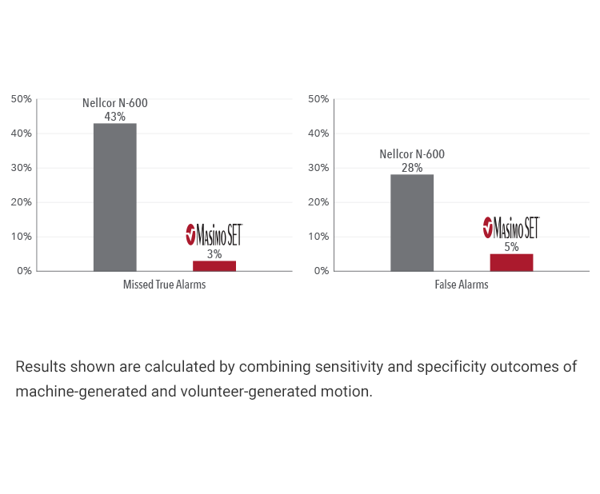 Masimo Signal Extraction Technology®

open paren

(SET®)

close paren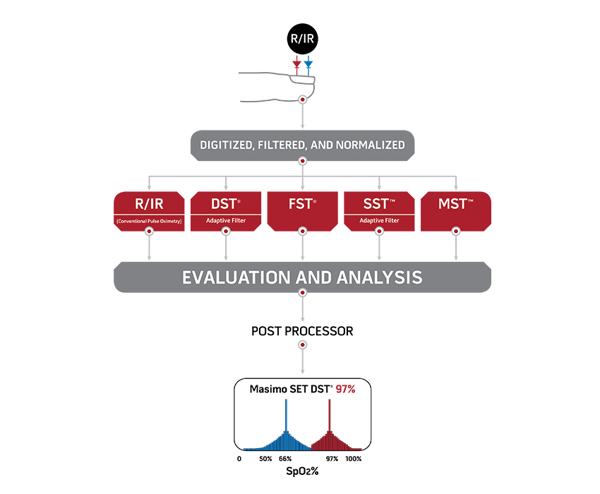 Masimo SET® is trusted by care providers around the world to monitor more than 200 million patients each year, and has been shown in more than 100 independent and objective studies to outperform other pulse oximetry technologies.10