I am an experienced Ironman triathlete and Olympian and started to use the MightySat one year ago.
I would like to share my experience with implementing this device in the most effective way. Currently I am in a build phase of my three-month winter training block, ramping up for the IRONMAN North American Championship in The Woodlands, Texas. Besides a lot of training. the upcoming weeks will include a lot of traveling, tapering, racing, and recovery.
The MightySat is handy, easy to travel with, light, and quick. On the go, hassle free, non-invasive means to collect important data. The most user-friendly, accurate, scientific device I have come to rely on.
Measuring Recovery:
The most important time of the day that I'm assessing my recovery status is in the morning, just after waking up. Each morning I reach into my bedside table and clip the MightySat to my finger. Knowing my individual baseline numbers, especially Oxygen Saturation (SpO2), Pulse Rate (PR), and Respiration Rate (RRp) I'm getting feedback in seconds as to whether my body is recovered or exhausted. In a recovered state, my numbers are usually 94-97% SpO2, 32-40 PR, and 9-11 RRp.
Please note that all those numbers are individual- you will instantly figure out your own- and that especially Oxygen Saturation is naturally lower on altitude.
Being based in Colorado Springs, CO on 6500ft effects my SpO2 consistently by minus 2-3%, but again, using the MightySat is not so much about "absolute" numbers, they're all relative to your body and how high you are in elevation.
Depending on this information I'm making decisions, together with coaches, as to how my training day will be managed. If the numbers are within a normal range I stick to my training plan, but if the numbers point to fatigue, I can reduce the intensity, volume, or both.
As an example, with an SpO2 of 92% and a Pulse Rate of 45bpm measured in the morning I would definitely re-consider my training plan for cutting back a bit. Most likely I would also see a higher Respiration Rate, such as 13, which was the result of a more "flat" breathing.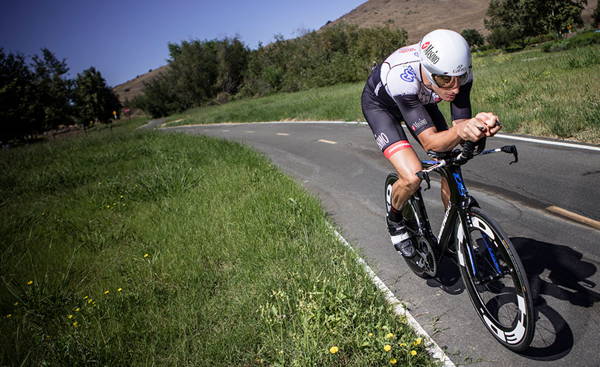 Checking key-work out/race readiness:
A specific pre-workout recovery status check – or even performed during a workout after warming up before the main set. I use the MightySat before a hard swim set. Depending on the numbers I may fine-tune or tweak the workout. The same methods can be applied to bike training (intervals), on the run (track workout or mile repeats), and in the gym (strength work). Before big "A" races there are not options for fine-tuning or tweaking – especially for a professional, but I often do "training" or "prep" races, and these types of races I can use the MightySat to gauge how deep I can go that day (example local running races).
Assessing Stress Level:
Don't misunderstand, as relaxing and enjoyable working out can and should be, training stimulus is nothing more than exposing the body to stress. If we already have a very high stress level in daily life (job, family, education), we have to consider that in a training regime. You cannot separate life stress from training stress – we have one body and one mind. Recently I completed an ART (Active Release Techniques) seminar and after eight hours in a classroom I felt flat and drained – although I would have had the time to work out hard, the Masimo MightSat clearly showed me that I should back off and take it easy.
Health:
Everyone, even world-class athletes, get sick. It's obvious when you are feeling severely ill, but sometimes you are only slightly sick or run down and perhaps you don't realize it – this is when the MightySat alerts you and you can make that important decision to reduce or change a training which can benefit your well-being and keep you healthy when you may have been on the brink of illness. The same counts once you are already ill. Many times we are impatient and eager to start training again – but the MightySat will keep you honest and you will return to training when you're truly ready.
Tracking and Sharing:
Lastly, I want to point out how easy it is to track with MightySat measurements and share the data with others, such as coaches. Thanks to the MasimoHealth SmartPhone app I can look back on my historical measurements and identify trends that may help me gauge patterns and better predict my recovery.