CrossFit and MightySat is a perfect match and CrossFit champion Ben Stoneberg is one of the earliest adopters of using the data gathered by MightySat to better his athletic performance. The Eugene, Oregon-based athlete tackles his WOD (workout of the day) with intensity, closely monitoring his oxygen saturation (SpO2) and respiration rate (RRp) via the MightySat. He also relies on the Masimo Personal Health app, taking full advantage of the Heart Rate Recovery feature. As a veteran athlete who has competed in five CrossFit Games, Stoneberg recognizes the importance of rest days.
"Rest days are a big part of recovery and what better way to know when to take a rest day than checking your Sp02 with the MightySat. I check it three times a day: morning, afternoon and night. I also use the app once a day to work on breath control. It's great. You see instant results from the one-minute Heart Rate Recovery test. Use it to see how well you control your breathing. It gives you a score at the end of the test. It's actually a lot of fun," said Stoneberg.
Stoneberg explains that even though CrossFit athletes have designated workout days, the body isn't always ready to train. "Training when SpO2 is 97% or higher is key to optimal performance," he says as a reminder.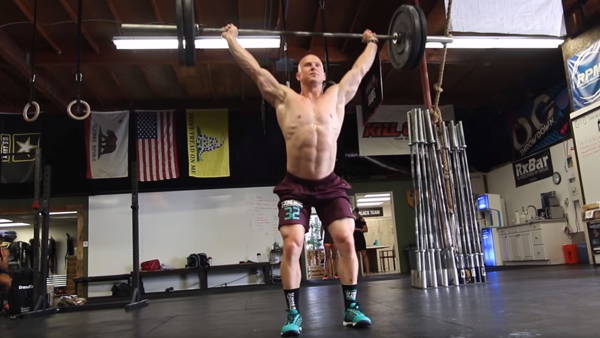 Here's one of Stoneberg's sample workout tests:
Ten thrusters
Ten burpee box jumps
Ten chest-to-bar pull-ups
Do five sets.
"I like using pulse rate and respiration rate during training. A good way to do this is to pick a target heart rate you want to drop to. I rest between sets for as long as it takes to drop my pulse rate down to 110. As I do this, I keep track of how long it takes my pulse rate to drop. The goal is to lessen the time each set," said Stoneberg. "Other times, I use breaths per minute. Instead of worrying about your pulse rate, you focus on your breathing. This becomes vital when doing any CrossFit-style workout."
Stoneberg is a fan of MightySat's instant response when you put the device onto the fingertip. "You can see where you start at and really focus on dropping the RRp number by calming your mind by taking deep breaths."
Whether you do CrossFit workouts or an interval training, Stoneberg recommends that you bring your MightySat with you to the gym. "The MightySat is small, accurate and should be in everyone's backpack. It's an awesome tool to help keep your body on track."