The Ironman World Championship is the crown jewel of triathlon.
It's epic from the word go. No doubt you've been awed and inspired by the iconic images on television. The Ironman World Championship is the crown jewel of triathlon. In the scorching heat and oppressive humidity of Kona on the Big Island of Hawaii, men and women warriors of all ages will do battle in the ultimate endurance race on October 14 by swimming 2.4 miles, riding 112 miles and running a full marathon (26.2 miles). Competing in the pro categories are Masimo MightySat athlete ambassadors Joe Gambles(pictured), Heather Jackson and Michi Weiss. Each one of them has celebrated victories at other Ironman events, but Kona is the most highly-coveted conquest in the sport.
Athletes plan their entire year around peaking for the Ironman World Championship. Despite carefully plotting out their training program and racing schedule, sometimes unexpected challenges – such as injuries and illnesses – force changes. Weiss was hurt in a bike crash while racing in March, which forced him to rearrange his plans.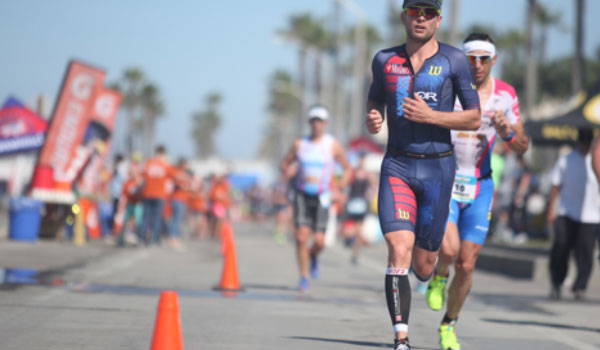 "After a rough start (to the year), breaking my collarbone and separating my AC joint in a bicycle crash, I fought back with lots of rehab and hard work to win an Ironman (Maastricht/NED) less than six months later," said the 36-year-old Austrian Olympian who resides in Colorado Springs. "Going into my seventh Ironman World Championship with a 13th place as a personal best so far, my goal for Kona this year simply is to focus on the process. Everything is 'programmed.' I just want to push the 'print' button on race day and deliver what I worked for over the last months, if not years."
Weiss is striving to harness the momentum of the win and is relying on his MightySat to get dialed in. "The Masimo MightySat plays an important role in my preparation towards Kona. It tells me when I'm ready to hit it hard in training or if I should take it easy, and it tracks my state of recovery via an easy-to-use smartphone app on a daily base. I mainly look at SpO2 (oxygen saturation), PR (pulse rate) and RRp (respiration rate), but lately, after starting to pay more attention to the PVi (Pleth Variability Index), I can say it's a game changer as it indicates fluid responsiveness. Especially leading up to a massive endurance effort in hot and humid conditions such as Kona, you have to be on top with your hydration levels prior to competition."
Gambles heads to Kona with the confidence of a second place finish at the Ironman Pacific Championship held in Cairns, Australia last June.
"My run split of 2.44 was a personal and race best, and I felt that I performed to my full potential. Subsequent discussions with my coaching team resulted in little change to my training regime because I was producing good results," said Gambles, who then scored podium finishes at Ironman 70.3 races and a bronze medal at the recent ITU World Long Course Championships staged in Canada.
"My preparation (for Kona) is going well and my body is handling the workload very well as is evident from my daily MightySat readings," said the 35-year-old Tasmanian who now calls Boulder home. "My goal is to finish in the top ten in Kona, to race my own race and to race smart, maintaining strength in the later stages of the race when it counts. Although I am traveling to Kona and coming down from altitude (in Boulder) only a few days before the race, this worked well for me before Cairns when I monitored my heart rate and oxygen saturation levels using the MightySat. By race day, my bio markers were the best they had been all year."
In next month's newsletter, we'll look back at the Ironman World Championship from Jackson's perspective and let you know how Gambles and Weiss did.