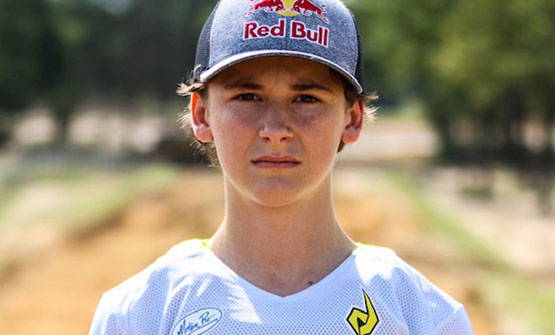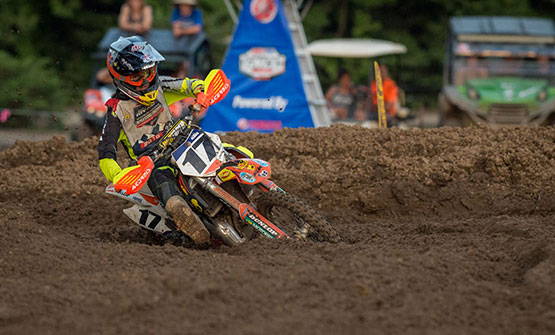 1. What is your greatest strength and why?

My self-belief. This is coming from setting goals and accomplishing them one by one.
2. Describe a situation where you had to make a quick decision in a race and what did you learn from that experience?
Recently in a racing situation, I made a quick decision to charge hard into a corner, which ended up in a small tip over which cost me the race. I learned from this experience to be more patient in certain situations.
3. How do you handle stress and pressure?
I always try to prepare myself during the weeks to put myself in the best position possible, which results in less stress and pressure.
4. If I called your coach right now and asked him or her what is an area that you could improve on, what would he or she say?
They would probably say I need a more strict diet. I like to eat a lot of fast foods.
5. What excites you most about your career as an athlete?
The excitement of competition and particularly the victories that come with it.
6. What is your most favorite aspect of the Masimo MightySat?
The MightySat helps me understand if I may be be tired or even sick based on my SpO2 numbers. This is very important as one of the biggest challenges to athletes in our sports (Motocross/Supercross) is getting "Epstein-Barr virus" due to overtraining and fatigue. MightySat is my tool to fend against this downfall. I have been very fortunate to learn about this and want to stay ahead of any potential problems that could set me back.