What is a Pulse Oximeter?
A pulse oximeter is a medical device that is designed to provide you with various important readings regarding the respiratory system. They are highly useful devices, which have been used in a variety of settings from hospitals to homes, in order to ensure that a person's blood oxygen levels are what they should be.
Currently, there are more pulse oximeters available to consumers, rather than just medical professionals, than there ever has been. This is great, as it means that you have a wide selection of pulse oximeters to choose from. However, it also makes the process of choosing the right one that is going to suit your particular needs, all the more difficult.
Below we have compiled a list of the best pulse oximeters of 2020 based on Customer Reviews, Our Reviews, Precision of the Device, Usability etc.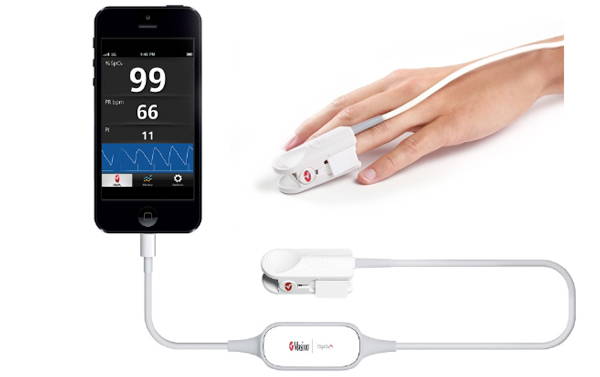 The leading producer of pulse oximeters has taken the first place in our list. Masimo has been producing pulse oximeters for over 25 years and they have established a well-know brand in the hospital and personal pulse oximeters. Masimo's products provide the most accurate measurements because of their revolutionary Signal Extraction Technology ®(SET) which uses five parallel signal processing engines that measure through challenging conditions like low blood flow and movement. This technology is available only on Masimo's Pulse Oximeters.
iSpO2 Pulse Oximeter by Masimo is very practical and easy to use. You can take it with you wherever you go as it is small in size. For measuring with iSpO2 you need to have a smartphone and the app installed which you can download on the AppStore and Play Store for free.
Currently iSpO2 supports Apple iPhone, Apple iPad, Apple iPod and Android Phones including Samsung Galaxy Note 10 (2014 edition), Samsung Galaxy Note 4, Samsung Galaxy Note 3, Samsung Galaxy Note II, Nexus 9, Nexus 7, Nexus 6, Nexus 5, Samsung Galaxy S6, Samsung Galaxy S5, Samsung Galaxy S4, Samsung Galaxy S3, Huawei Ascend Mate 7, Droid Mini, Motorola RAZR M and many others.