Have you ever had a day when you are simply exhausted?
Maybe you have had a hard couple of days of working and training, and today comes around, it's a training session you want to do and maybe you should do but you are feeling tired, both mentally and physically. But you want to do it…so should you? How does an athlete measure and quantify fatigue and when its ok to push through it and when it is time to back off?
For me, that question has been answered definitively. I use my Masimo MightySat to answer this question every single day. I never even let the fatigue get in my head anymore, I just put the MightySat on my finger before training and let the science and stats show me what is really going on.
My coach and I looked at my numbers for about 12 weeks recording what they were saying and how I was feeling. Over the 12 weeks we were able to dial in my numbers and when the device was telling me I really needed a rest day.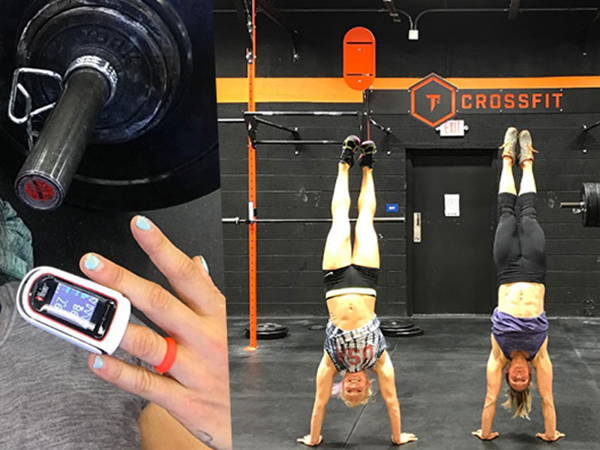 I know everyone's numbers are going to be individual for them, but the big one we use is the O2 saturation value.   After a day off, or a light day, my numbers pre workout read 100. This is great, and is as it should be. This means my body is fully repaired from the days and weeks before and I am fully oxygenated. After training we look at them too to see how hard I pushed, but also how my body is feeling. Most times after training, my numbers drop to 96-97. The lower it is, the more recovery I do after training to get back up. When my starting number in the morning is 96, it means we are getting close to a rest day, and if I reach 94 or 95, then it will be a rest day for sure.
Monitoring my biomarkers with the MightySat is a sure fire way to be able to train properly. You always want to do the workouts, the WOD looks fun, but just as important to training, is recovery. Listen to your body and use the Mighty Sat and you will be able to get your training on point and take yourself to a new level!
Anna Tunnicliffe
2008 Olympic Gold
Crossfit Star