Transworld Motocross described Aldon Baker as "the man behind more Supercross and National MX Championships in the past decade than any other trainer." Baker trains his athletes, including three-time Supercross champion Zach Osborne, at his Florida-based Bakers' Factory, an elite training facility for professional racers. The South African's unrivaled coaching roster and their accomplishments affords him the luxury of accepting only the best riders into his train program. Baker uses the Masimo MightySat with each one of them.
A typical day at Bakers' Factory begins with a cardio workout followed by motorcycle training and capped with strength training. Baker pushes his riders' limits, finding that sweet spot between safety and challenge.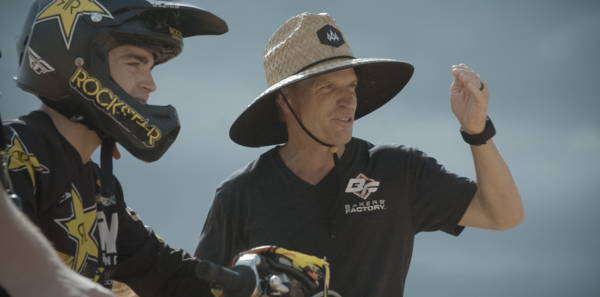 "There is an aura about this place and being one of Aldon's guys that brings you to a new level. There's a new standard of person that you need to be to kind of fit the bill," said Osborne.
Baker instills his athletes with a sense of discipline and mental toughness, keeping the goal ever present. Working with the "elite of the elite," he closely relies on MightySat to accurately gather the data he needs in order to best direct his riders.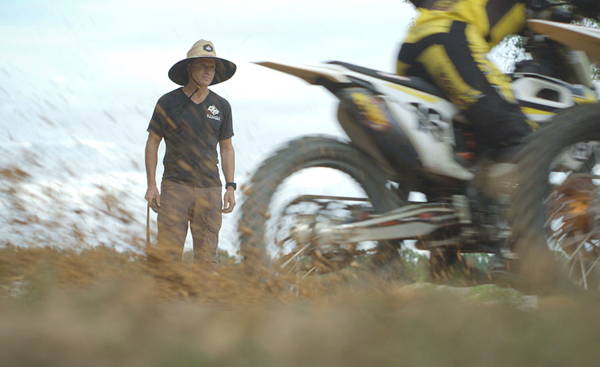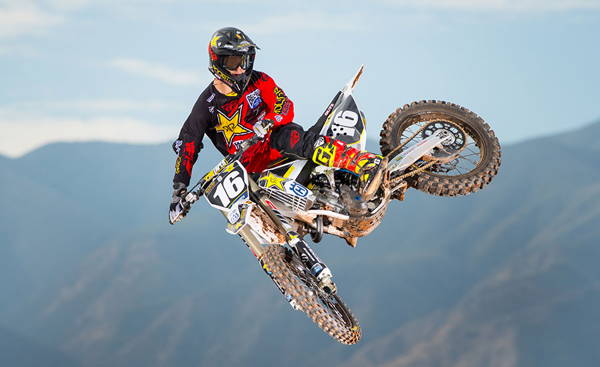 "As much as I have a plan and we know the bases that we have to cover with the riding, with the cardio, with the strength, even to the nutrition, it still needs to be monitored really well for each individual guy to understand if we are progressing or not," said Baker, a former Olympic-level mountain biker. "Obviously the MightySat is huge in the recovery part and the way they start their day every morning. Each athlete has one. They check their resting heart rate; they can see their oxygen level; so, it gives us a way better idea of where they're at. That helps me to be able to understand that with whatever I have planned for that day, how much I can actually make sure they do all that or do I need to make those adjustments. It is critical to have these markers and obviously the MightySat to help us to make better decisions for the rider."
Even elite pros deal with fatigue, but sometimes it is more mental than physical. Baker finds MightySat helpful in getting a true reading on the condition of his athletes.
"Sometimes the mentality, they'll say, 'Man, I've kind of had enough; I'm tired.' But yet the body is not really there. So, we're trying to fight one against the other continually. And then I think for them, too, when they see these numbers (on the MightySat) it helps them, too, to understand that you know what, 'even though I may feel a little bit tired, my numbers are good. I'm okay and we can actually make good use of the time that we have allocated for training.'"
Getting the best out of his riders is what has made Baker a legend and Bakers' Factory the preeminent place to train for motocross stars. Located in a small nook in Center Hill, Florida, it is definitely no vacation retreat for the athletes under Baker's care.
"You have to know that it's going to be tough and there's going to be times where you want to cry or quit or whatever, but at the same time you know that the proof is in the pudding. His results speak for them self. He's trained the best of the best, the greatest of all time," said Osborne, whose own career path is on the trajectory to that pantheon.